Neil Warnock doesn't think he is going to manage any other club once he is done with his current job. Warnock is currently at helm at Cardiff City and is one of the oldest managers going around in the Premiership. He will be 70 soon and there is only one manager there who is older than him in the English top flight at the moment and that's Roy Hodgson who is in charge of Crystal Palace.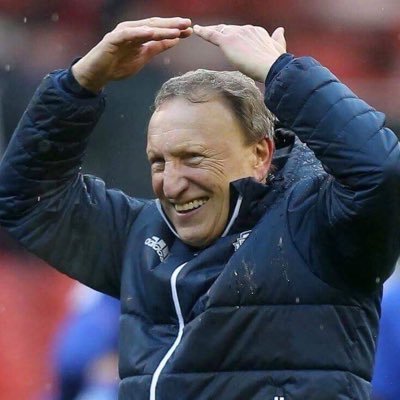 Warnock has remained associated with Football for a period of over 5 decades. He started his career as a player with Chesterfield in 1967 and then went on to play for 8 different clubs over a period of 12 years before hanging his boots. After retirement, he began his management career just a couple of years later and has already managed 17 teams so far, but he is no mood to stretch it any further and has dropped hints that he is looking to bid adieu to the game as a manager once he parts ways with Cardiff. Warnock's current contract keeps him in the job till the conclusion of the 2018-19 Season.
According to Warnock, after approaching seventies,
it's very difficult to plan long-term, not just as a Football coach, but as a professional from any field. It's not the age to plan long-term.
You just take it week by week or month by month. Warnock though insists that he is enjoying the Cardiff job and would want to remain
there till his health
permits.
"I look at the club as my farewell club. I don't think I will be leaving the club and going to another." Warnock was quoted saying by BBC.
"When you get to my age you can't really look beyond the next few months or weeks, whatever job you are in, not just Football." Warnock added.